Toys will find their way into your home no matter how vigilant you are about keeping a pared down playroom. With every birthday, gift-giving holiday, and for no reason at all, your children's toy collection will seemingly multiply. One day, you'll sidestep toys on your way to the couch only to find that there isn't a spot for you. Transformers, remote control cars, and half a box of Lincoln Logs have taken over your favorite seat.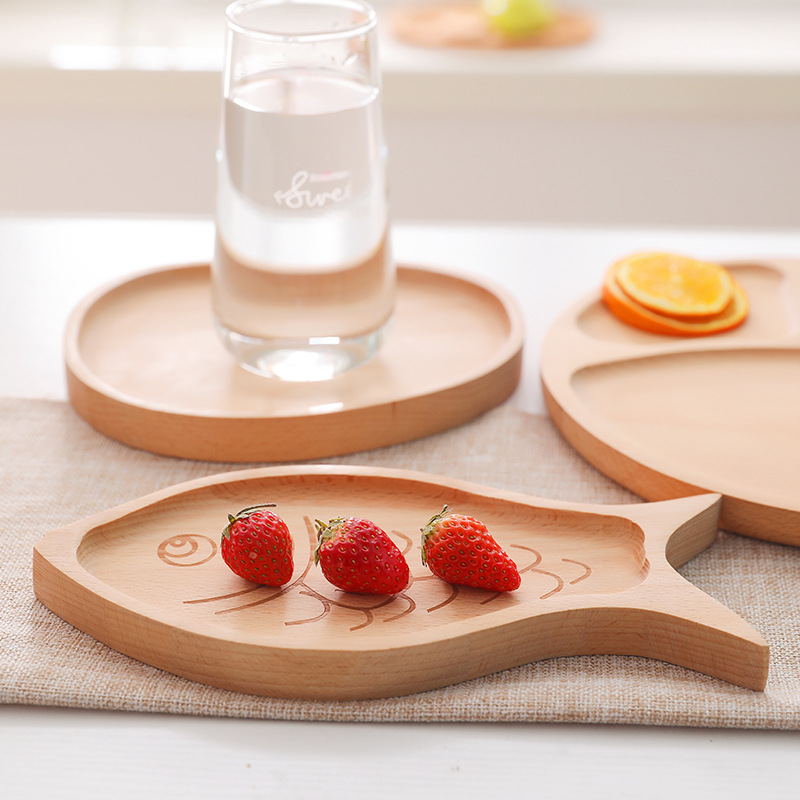 What you need is a great toy storage setup to help you reclaim your space and feel more in control of the growing clutter. A good toy organization system will even make it easy for kids to start picking up after themselves. Simply shoving toys to the side when they are not in use might be an acceptable way to store them when you have just a few things; but this method won't work as your kids, and their knick-knacks, continue to grow.
Discover toy storage ideas that will help you organize your family's mounting collection of dolls, blocks, balls, games, and more. Most of these designs will even allow kids to access (and put away) everything themselves, helping to nurture independence at a young age.
Organize and Store Infant Toys
When you first start accumulating toys for your infant, you likely won't have lots of small pieces to worry about. However, even if the toys are the larger and softer kind at this stage, you can still benefit from having an organized system.
Toy Chest: Toys for infants are typically lighter, softer, and without sharp edges. At this stage, you likely don't have an overwhelming number of toys yet either. In this case, a simple toy chest with a lid might work to keep everything in one place. Nothing should be too heavy to haul in and out, and there shouldn't be anything fragile that can't be dumped into a big chest. Wooden chests can complement an adult space while plastic ones are more playroom-friendly and easier to move from room to room if needed.
Tip for Choosing a Toy Chest
If you choose a wooden toy chest, look for styles that have rounded corners, smooth edges, and a child-safe closure with safety lid to protect little hands. After play time, just gather all the soft blocks, stacking rings, stacking cups, cloth books, and rattles and toss them into the toy chest.
Toy Bins: Toy bins that have slanted open-front access are a good option for kids who are old enough to get their own toys out. The panels at the bottom help keep toys inside the bin, while being designed low to the ground makes it easy for little kids to see their toys. They can bring them out for playtime with ease, and after they've finished playing, it's just as simple to put them away.
Tip for Choosing a Toy Bin
Toy bins are often stackable so that you can save floor space. If you opt not to stack them, you can also use the top surface of these as extra seating. Another option is to use the space on top to keep larger toys off the ground but still accessible to little hands.
Organize and Store Puzzles
Puzzles are not only fun, but they also teach important skills to kids of all ages. Infants and toddlers can start with developmentally appropriate kinds with big block-like pieces that fit their small hands. Older kids enjoy the challenge of a jigsaw puzzle, especially those that feature favorite characters in them. With the right tools, you can neatly store all the different kinds of puzzles you're accumulating in the playroom.
Puzzle Racks: The chunky puzzles that toddlers love to play with are great for little hands, but they're hard to store. Plus, they usually come as loose chunky blocks on a puzzle board instead of in boxes. What works really well for organizing these kinds of puzzles are special puzzle racks. These metal or wooden racks make it easy to slide in all those puzzle boards so that they stack neatly on top of each other.
Tip for Choosing a Puzzle Rack
Depending on what size puzzles you own, you may need a rack like the Melissa and Doug Puzzle Rack that can hold both the chunky puzzles and smaller puzzles at the same time.
Bookcases: For puzzles that come in boxes, consider stacking them in a bookcase. When boxed puzzles are thrown in with other toys into bins or toy chests, the small pieces can slip out, the boxes can become damaged, or kids can plain forget about them when they end up at the bottom of the toy chest.
Organize Small Toys
As kids get older, they start to play with smaller-sized toys or toys with multiple parts. These can include wooden blocks, teacup sets, peg toys, balls, play food, race cars, and more. It's easy to lose different components of a set and hard to store loose pieces neatly.
Toy Storage Bin System: To keep different kinds of toys sorted and separated, use a toy organizer bin system. These come with lots of smaller plastic bins, sometimes up to 12, that fit into a slanted tiered shelving frame. The way the bins are set up keeps the contents visible so kids can get to them easily.
Tip for Using Toy Storage Bin System
This type of design lets kids sort their small toys into separate bins, take the bins off the frame, carry it to wherever they are playing, and easily place them back on the frame themselves. It's a great way to start chores at a young age.
Bin Drawer System: Another option for sorting small toys is a bin and frame set-up where the bins can be pulled in and out of a frame like drawers. The IKEA Trofast toy organizing system uses larger bins that can slide in and out of its wooden frame, hiding the toys from view when no one is using them. You can find the bins and frames in various different combinations of shapes and sizes to suit your space.
Organize Large Toys
As kids start to accrue larger toys like playsets, vehicles, and toy castles, it can be challenging to find a good way to organize them. These bigger toys usually end up on the floor and in the way. In order to clear some floor space, raise them up off the ground but keep them where kids can reach them.
Play Table: Usually a train table can double as a play table. If you're not using it to keep a train set out, you can use the spaciousness of a play table for large unwieldy toys. It's hard to find a good spot for things like race car tracks, firetrucks, toy cash registers, and small dollhouses. If you have a play table that is low to the ground, you can keep the toys off the floor and kids will be more likely to access them for playtime.
Cubby Shelving with Bins: Tidy up a space using cubby shelving with snug-fitting bins. If you need to, remove the bins from some of the cubbies to fit oddly shaped toys and use the bins to store and hide other clunky toys from view. These cubbies can also double as bookshelves to hold and organize all your kids' favorite books.
Organize and Store Stuffed Animals
It is a parental rite of passage to argue with your child over how many stuffed animals are allowed to share their bed. Carnival prizes, loveys, and stuffed souvenirs from vacations can overwhelm a child's bed, inviting dust mites and allergens.1
Store these bulky items on a shelf and you lose precious shelving space. Put them away in the closet and no one will play with them. Cull their collection, and you may invite tears. It's a good thing that there are ways to deal with a child's many precious plushies without resorting to hiding them or giving them away.
Stuffed Animal Storage Zoo: Little Zookeepers makes a stuffed animal cage that can hold many stuffed friends. Since the bars are made of bungee cord material, you can stack and squish loads of stuffed animals together inside the cage. Kids can still see and access their favorite furry friends by pulling them out through the flexible bars, and shoving them back in when playtime is over.
Tip for Stuffed Animal Storage Zoo
Some handy parents build their own storage contraptions to keep their children's stuffed toys corralled by using pieces of wooden boards and bungee cord.
Bean Bag Chair Stuffy Storage: Kids love bean bag chairs, and using them to store stuffed animals makes them even more fun. The Stuff 'n Sit by Creative QT is one of several bean-bag style chairs that arrive unstuffed so that you can fill it with your kids' stuffed animal collection. Toss all the teddy bears and friends into the roomy floor pouf, then zip it up to keep them contained in one place.
Tip for Choosing a Bean Bag Stuffy
Bean Bag stuffed animal storage products come in different sizes. You'll want to get a size that you can fill up well. Once it's nice and full, use the pouf as a soft seating option in a kid's room or playroom.
Organize and Store Building Bricks
Those small building bricks, like Legos, are easy to accumulate. Each set comes with hundreds of little pieces that kids can use to construct into specific configurations or to freely build as their imagination leads them. However, all these little blocks do not come with any storage of their own. You can try to keep them in their original boxes, but those tend to tear easily, allowing the tiny pieces to slip through the gaps.
Building Bricks Containers: Building bricks can be challenging to store, but there are very specific containers that are made just for sorting and keeping these objects. Lego makes their own storage systems to hold all those small bits and pieces. The brand's collection includes Lego brick-shaped boxes, containers that look like giant Lego mini-figure heads, tiered plastic drawers, and branded bins that include trays where you can sort bricks by color and size.
Craft Supply Storage Organizer: Visit a craft store to find plastic organizing boxes with lots of little compartments. These storage containers are typically used to store craft and jewelry-making supplies, beads, and other items. They come in various sizes and work well for sorting and storing lots of little blocks. Lego mini-figures fit nicely in some of them as well.
Organize Collectibles and Small Figurines
Kids often want to display their figurines and other small objects. However, there isn't always enough room to display their entire collections. Instead, their tiny treasures are frequently stashed in a drawer or just haphazardly mixed in with other toys. Stow them neatly without boxing them up so that your kids can still enjoy their treasures without cluttering up every surface.
Clear Mason Jars: For older kids who are starting to grow their collection of small figurines like Shopkins and other miniature items from mystery bags, consider using mason jars to organize these objects. Fill the jars with their treasures so that the toys are still "displayed" while not taking up too much room scattered across their desk or shelves.
Tip for Using Jars to Store Collectibles
Use jars from spaghetti sauce, cleaned and with the labels removed, for an inexpensive storage solution. Fill them with colorful collectibles and line the jars up along a bookcase or shelf for an organized and decorative look.
Plastic Shoe Boxes: Some collections are too large to fit into jars, in which case you can use clear plastic shoeboxes with lids. Clearly label each box with its contents. This will keep everything in one place while being stackable and see-through. Kids can still easily identify and view their organized collection when it's sitting neatly on their shelves or bookcases.
A Word from Verywell
As you watch your children's toy collection grow after every birthday and gift-giving holiday, it can be easy to start resenting all the space their stuff takes up. Once you've stepped on a Lego in bare feet, you'll know the literal pain of trying to come up with a good way to keep everyone's things off the floor and in their proper place.
Parents can be overwhelmed with constantly tidying up but once you have just one or two pieces of helpful equipment in place, you'll start to feel more organized. Start small with the worst offenders, and give yourself time to work your way up to a more organized space.